Why do you need a YouTube Video Marketing Strategy?
Are your videos meeting your company's goals? Whether you've been creating videos for years or just started, Blue Sky Video Productions can help you create your video marketing strategy. Whether it's building traffic, increasing customer satisfaction, informing perspective clients or entertaining your target audience.
Your videos don't have an impact if nobody watches them.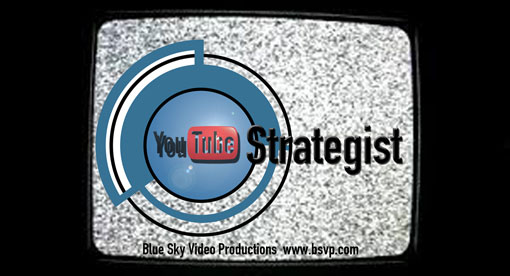 As a YouTube Content Marketing Strategist, Blue Sky Video Productions will work with you to determine your target audience from the beginning. Which means, from the initial concept of the video we have an end goal in mind. So while producing your video, the message is aimed at the demographic that will respond to the information, offer or message. After the video is posted, we will optimize the video and accompanying information that will deliver targeted search results. As you build up your video content our YouTube Strategist team at Blue Sky Video Productions will also optimize your entire YouTube Channel.
Over 400 hours of video are uploaded to YouTube every minute.
Break Through the Noise
Call us to set up a no obligation consultation
847-295-9555